Barn
There are 18 stalls that are 12 x 12 and are cleaned once daily. Each stall receives a box fan in the summer time to improve the comfort of the horse. There is full electricity in the barn including lights and ceiling fans. There is a temperature controlled tack room for people with full board.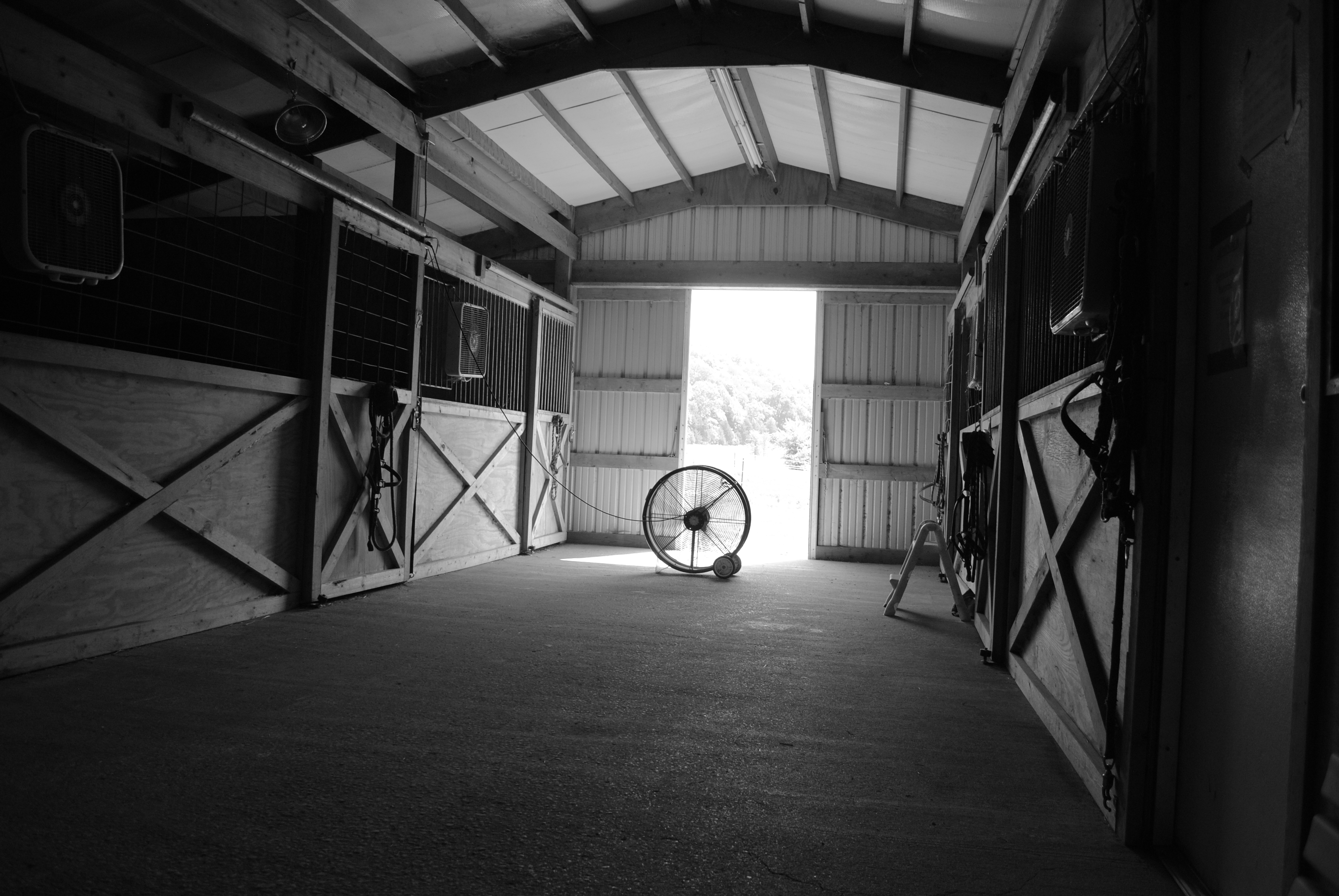 Equipment Barn
This is where the bathroom and wash stall are located. There is a large tack room for people to put their show trunks and this is where people who pay pasture board can keep their tack. There is electricity along with hot and cold water.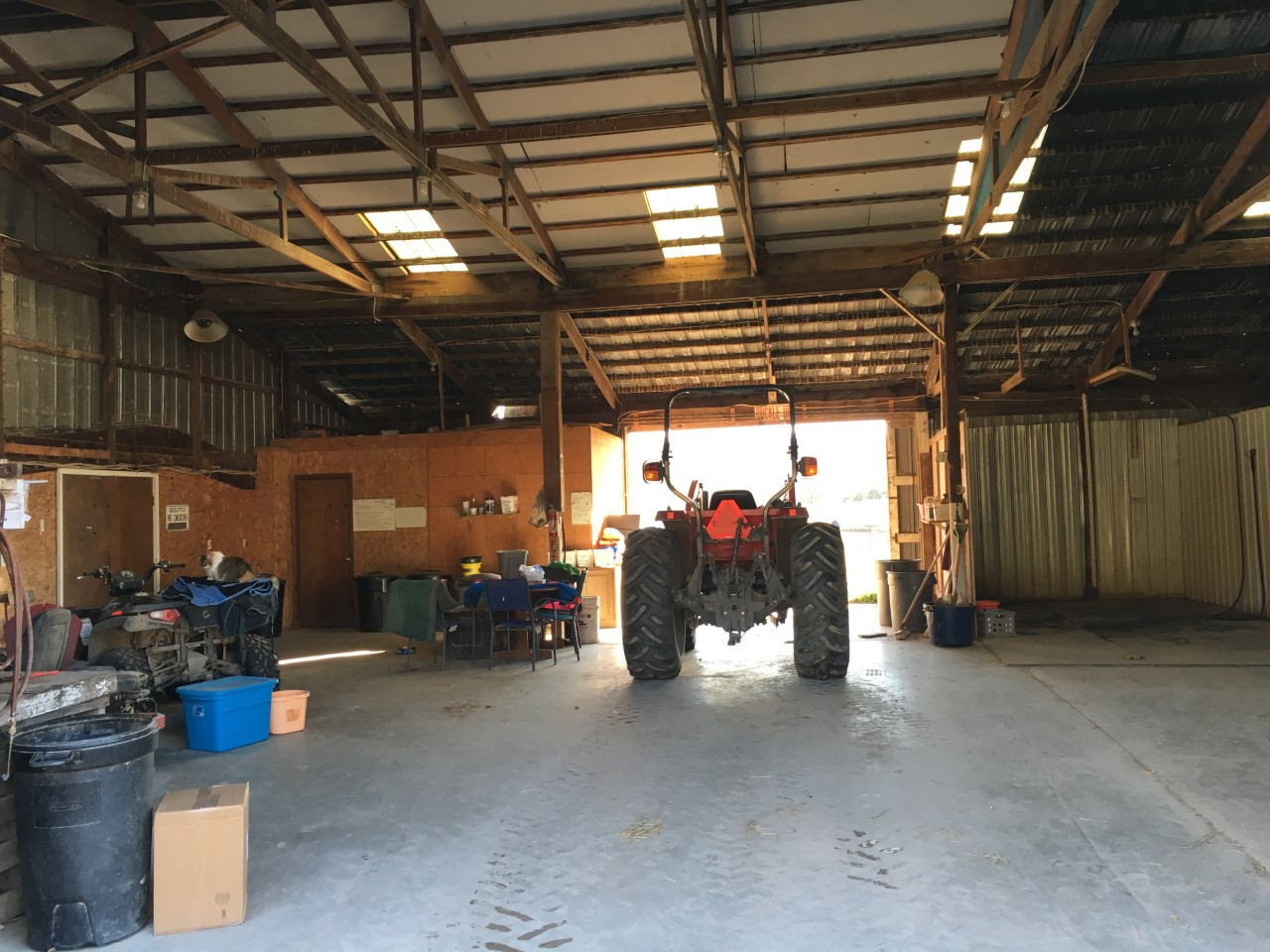 Indoor Arena
The indoor arena is 80 x 180 ft with a 45° kick wall. There is dust free footing which is great in the winter time when you are stuck inside. There is electricity as well and that includes overhead lights.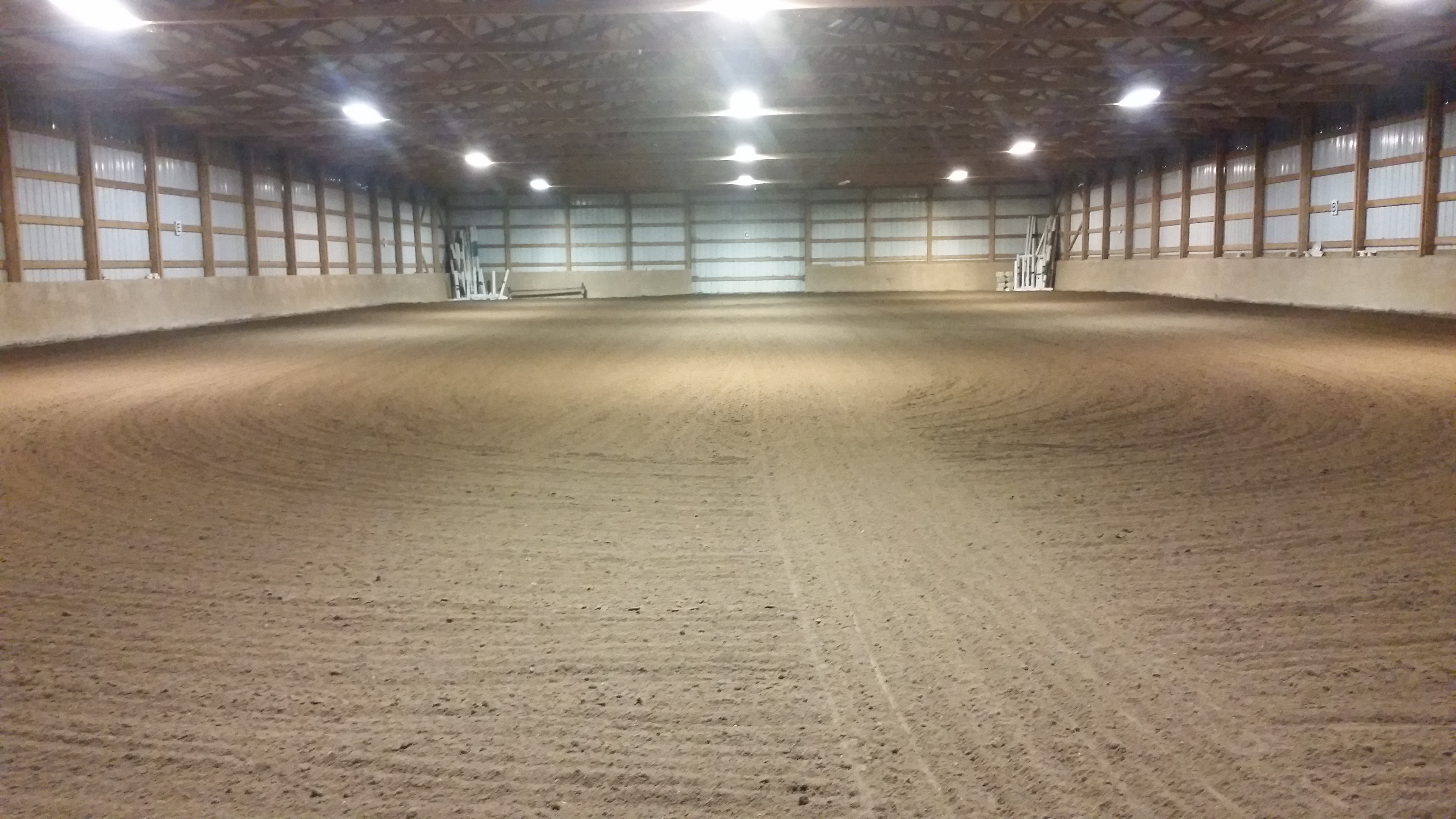 Jumping Arena
The dimensions for the outdoor arena is 200 x 300 ft. There is a full set of jumps to create a course. It is a grass arena with sand underneath.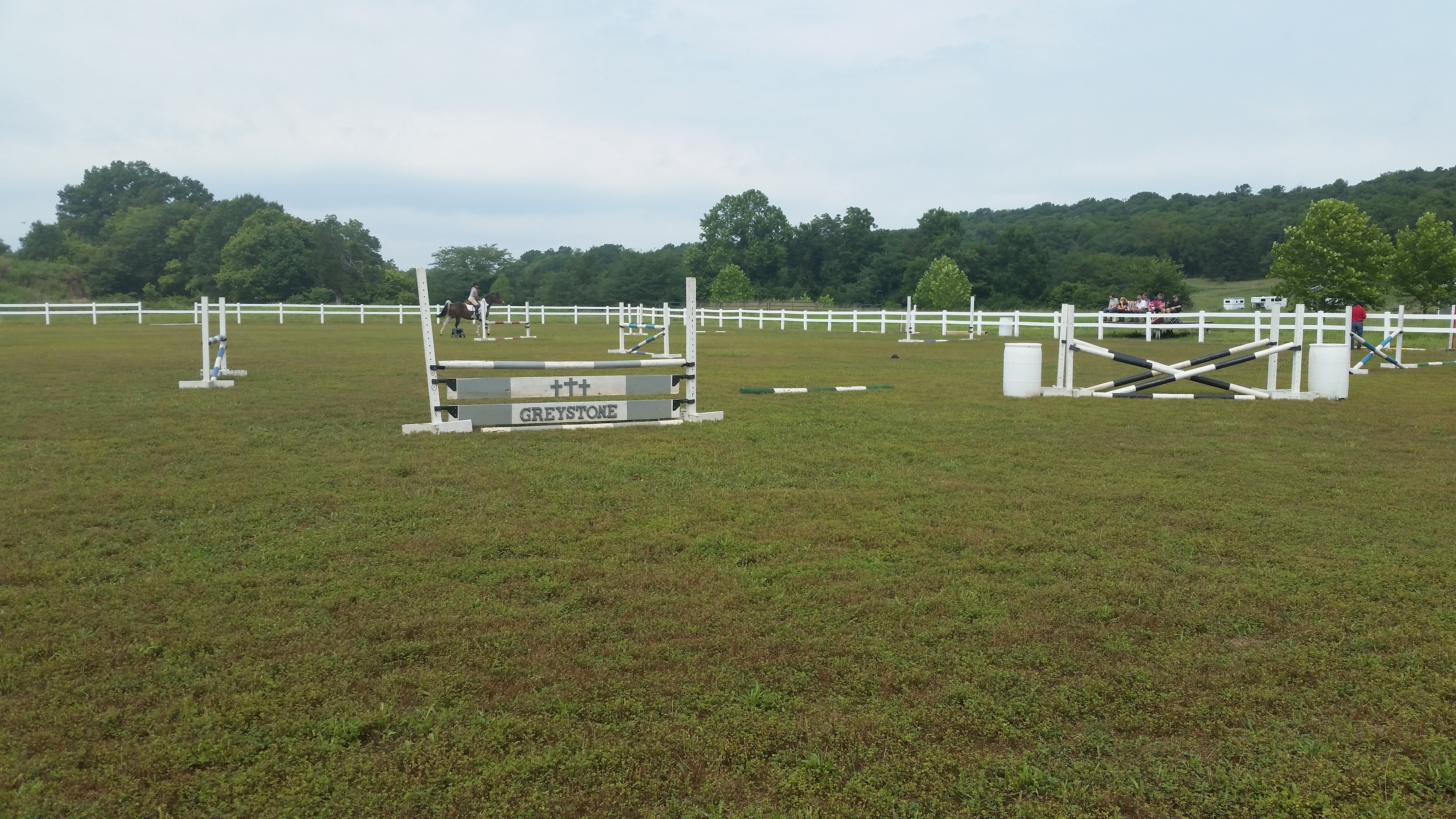 Dressage Arenas
There are two dressage arenas that both have sand footing. One is a standard dressage arena: 20 x 60m. The other is a small dressage arena 20 x 40m.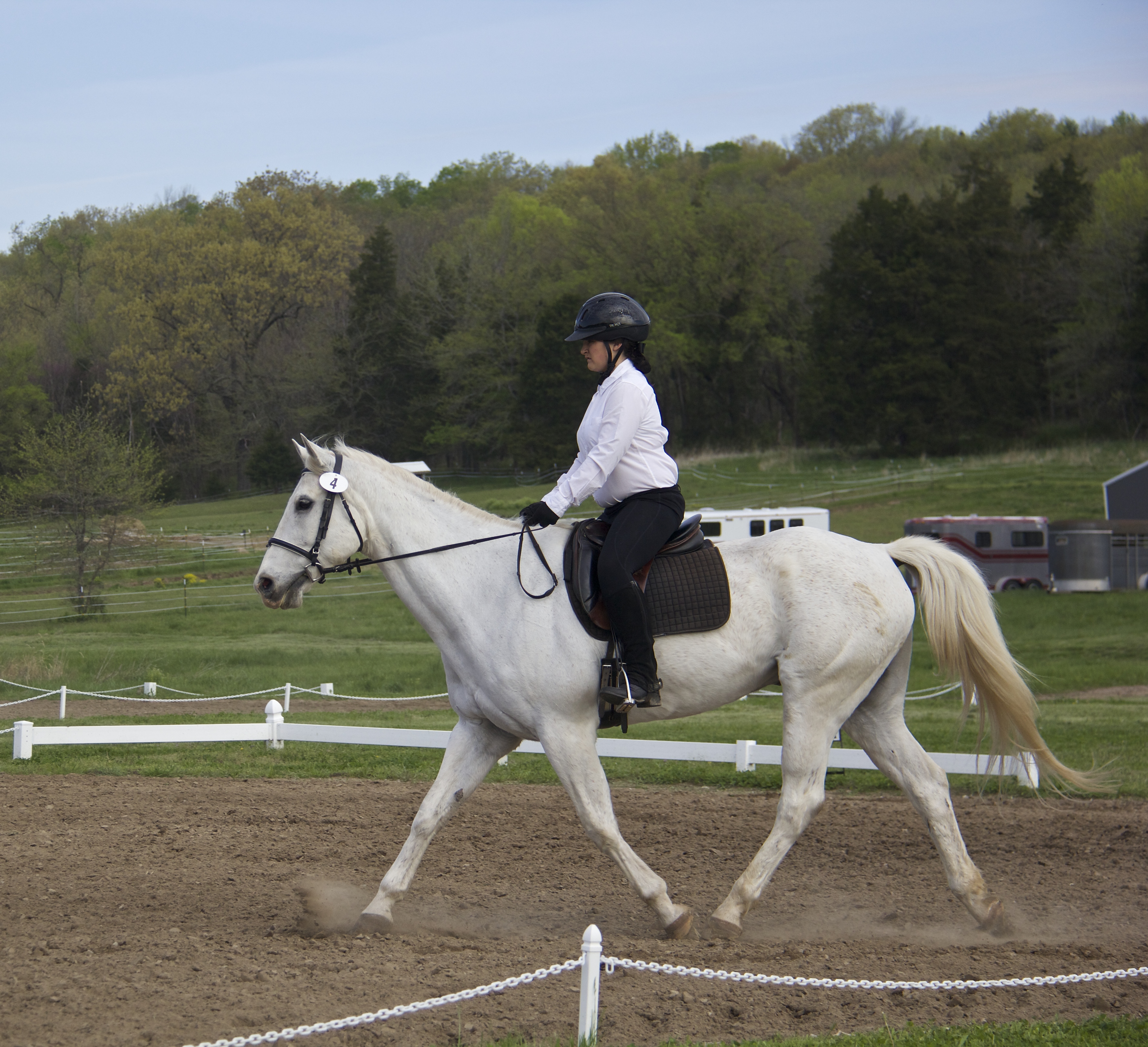 Cross Country Field
Cross country schooling field offers cross country jumps from starter through training. Cross country schooling is offered by appointment and an approved vest is required.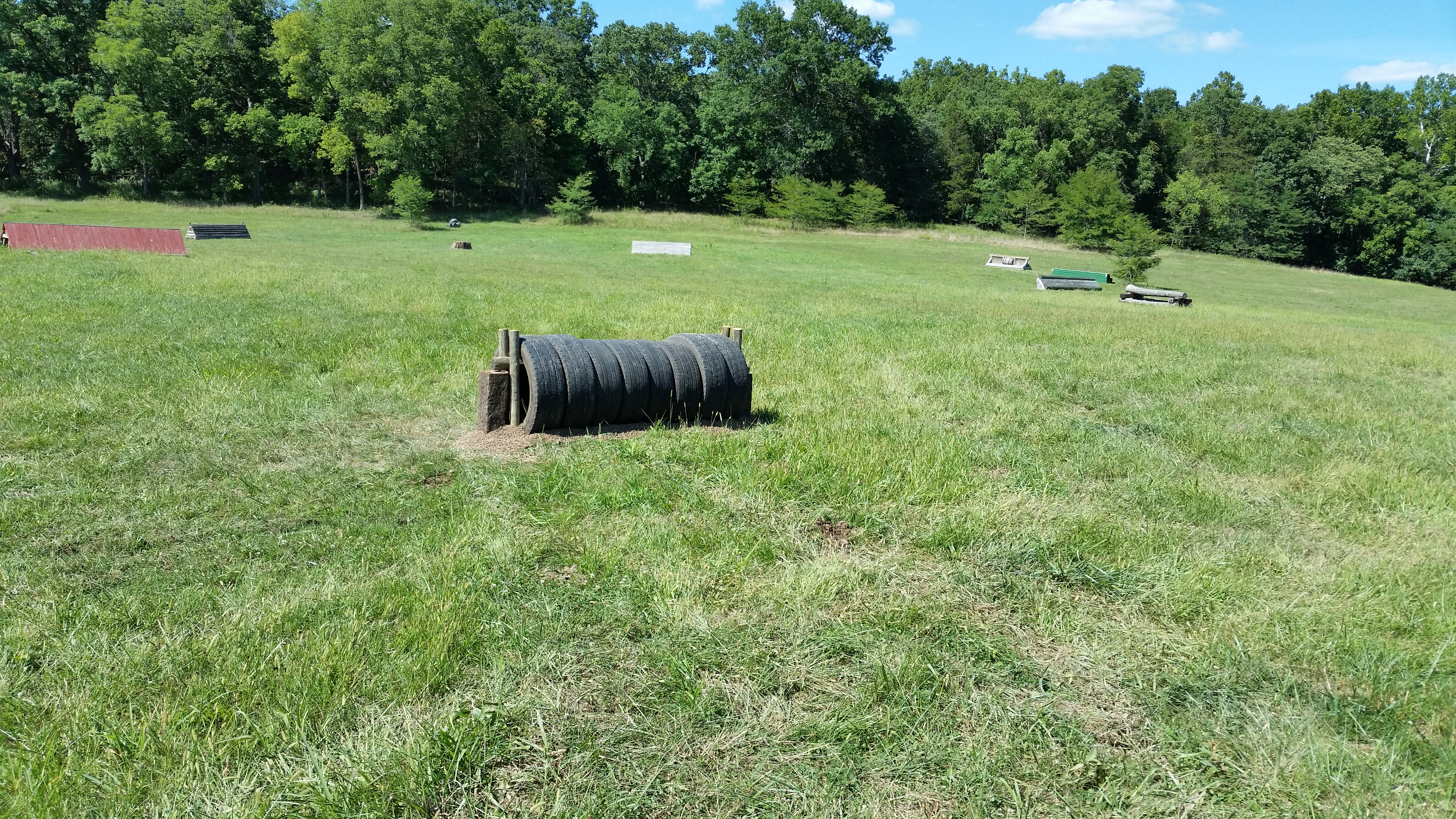 Trails
There are groomed trails all around the property. They range from 15 minute to 1 hour trails. There are small, medium, and large hills offer variations in terrain for training opportunities for horse and rider. There are groomed galloping lanes for cross country endurance.